Wealthy Affiliate vs Legendary Marketer: Which Platform Is Best for You?
Are you struggling to choose between Wealthy Affiliate and Legendary Marketer?
These two popular platforms offer online marketing training and resources to help you succeed in the digital world.
In this article, we'll dive into both platforms, comparing their features, pros, and cons, and ultimately determine which one is the best fit for your needs. Let's get started!
Wealthy Affiliate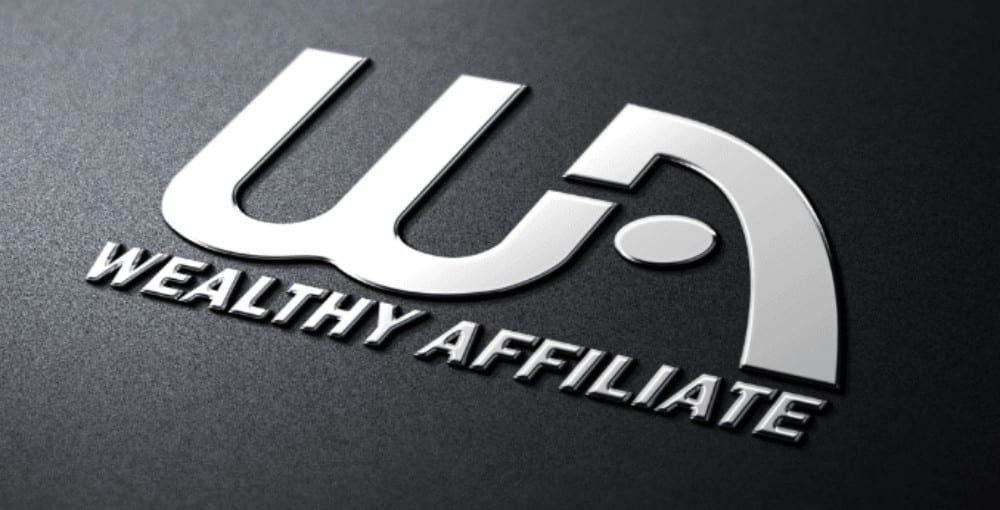 Overview
Wealthy Affiliate is an all-in-one platform designed to help people start and grow their online businesses through affiliate marketing. Founded in 2005 by Kyle Loudoun and Carson Lim, the platform offers comprehensive training, website hosting, domain services, and a supportive community.
Training Program
Wealthy Affiliate provides step-by-step training through video courses, tutorials, and live webinars. The core training, known as the Online Entrepreneur Certification, covers topics such as niche selection, website creation, content creation, and search engine optimization (SEO).
Website Hosting and Domain Services
One of Wealthy Affiliate's key features is its website hosting and domain registration services. Members can host up to 50 websites on the platform, with access to SiteRubix, a WordPress-based website builder. Users can also register domain names directly through Wealthy Affiliate, streamlining the process of setting up a website.
Community and Support
Wealthy Affiliate boasts a vibrant community of over 1 million members. The platform offers various ways to connect with fellow members, including a live chat, private messaging, and discussion boards. Members can also receive personalized feedback on their websites and ask questions to expert trainers during live webinars.
Pros and Cons
Pros:
Comprehensive training suitable for beginners
All-in-one platform with hosting and domain services
Active community and support system
Cons:
Training may not be as advanced for experienced marketers
Limited focus on paid advertising strategies
Legendary Marketer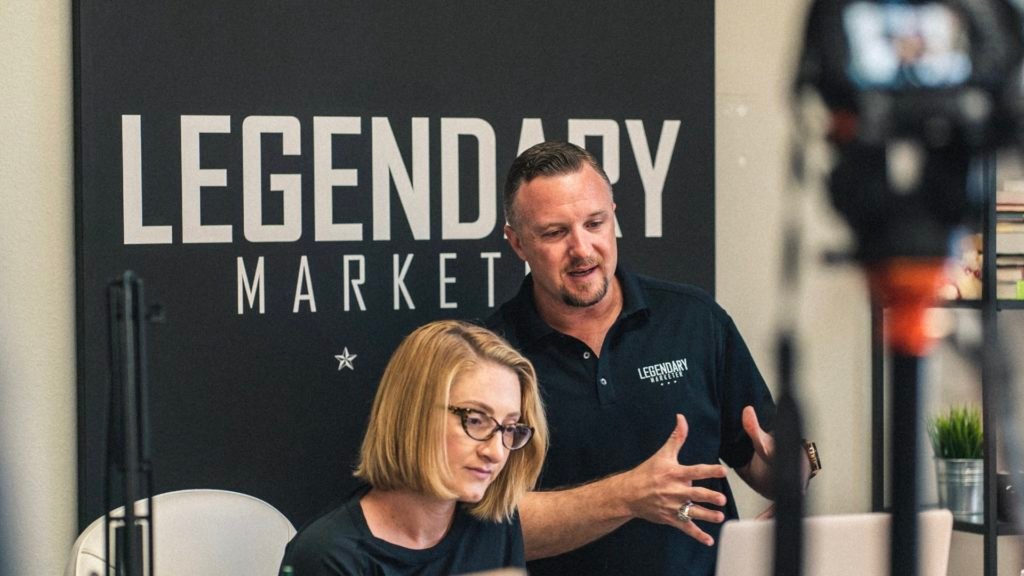 Overview
Legendary Marketer, founded by David Sharpe in 2016, is an online marketing education platform focused on teaching people how to build and scale their businesses using digital marketing strategies. The platform offers various training courses, digital marketing services, and an affiliate program.
Training Program
Legendary Marketer's training consists of a series of courses and masterclasses covering topics such as affiliate marketing, digital products, and coaching and consulting. The 15-Day Online Business Builder Challenge is a flagship program that teaches the fundamentals of starting an online business, along with personal mentorship and daily assignments.
Digital Marketing Services
In addition to its training programs, Legendary Marketer offers a range of digital marketing services, such as sales funnels, email marketing tools, and ad templates. These resources can help users implement the strategies they've learned and streamline their marketing efforts.
Community and Support
Legendary Marketer also has a supportive community, with members having access to a private Facebook group where they can ask questions, share experiences, and network with like-minded individuals. Additionally, the platform provides live coaching sessions and Q&A webinars where members can get personalized advice and support.
Pros and Cons
Pros:
In-depth training for various digital marketing strategies
Offers digital marketing services and resources
Strong focus on high-ticket affiliate marketing
Cons:
Some courses and services can be pricey
May not be beginner-friendly for those with limited marketing knowledge
Wealthy Affiliate vs Legendary Marketer Comparison
Now that we have a solid understanding of both Wealthy Affiliate and Legendary Marketer, let's compare their key features to help you make an informed decision.
Pricing
Wealthy Affiliate offers a free starter membership and a premium membership at $49/month or $495/year. The premium membership includes full access to training, website hosting, and support.
Legendary Marketer, on the other hand, has a range of pricing options depending on the courses or services you choose. The 15-Day Online Business Builder Challenge costs $7, while the higher-tier courses can cost up to several thousand dollars.
Training Quality
Both platforms provide high-quality training. Wealthy Affiliate focuses on beginner-friendly, step-by-step affiliate marketing training, while Legendary Marketer covers a wider range of digital marketing strategies and targets more advanced users.
Tools and Resources
Wealthy Affiliate offers an all-in-one solution with website hosting, domain registration, and a keyword research tool. Legendary Marketer focuses on providing digital marketing services like sales funnels and ad templates, but does not offer website hosting or domain services.
Affiliate Programs
Both platforms have affiliate programs, allowing members to earn commissions by promoting their services. Wealthy Affiliate offers a recurring commission structure, while Legendary Marketer provides higher commissions through high-ticket product sales.
Customer Support
Both Wealthy Affiliate and Legendary Marketer offer excellent customer support, with active communities and various ways to get personalized assistance.
Wealthy Affiliate vs Legendary Marketer Conclusion
In conclusion, both Wealthy Affiliate and Legendary Marketer are valuable platforms with unique features and benefits.
If you're a beginner looking for comprehensive, step-by-step training in affiliate marketing and an all-in-one platform, Wealthy Affiliate may be the better choice.
However, if you're more experienced and interested in learning advanced digital marketing strategies and high-ticket affiliate marketing, Legendary Marketer could be the better fit.
FAQs
Can I join both Wealthy Affiliate and Legendary Marketer?
Yes, you can join both platforms if you want to learn from both and maximize your digital marketing knowledge.
How long does it take to see results with Wealthy Affiliate or Legendary Marketer?
The time it takes to see results varies depending on your level of commitment, effort, and consistency in implementing the strategies taught.
Do I need prior marketing experience to join these platforms?
No, both platforms offer training suitable for beginners, although Legendary Marketer also provides more advanced courses for experienced marketers.
Are there any hidden fees or upsells on these platforms?
Wealthy Affiliate has a transparent pricing model with no hidden fees, while Legendary Marketer has various pricing options for its different courses and services.
Can I cancel my membership at any time?
Yes, you can cancel your membership on both platforms at any time without any penalties.