Hey, I'm David Ruhm – a full-time content creator and professional content editor who focuses on building digital real estate for SaaS companies through SEO.
I am also a 6-figure affiliate marketer and have been fortunate enough to drive nearly $1,000,000 in sales for the brands I promote.
Let's dive into my story!
What You Should Know About Me
Growing up in Germany, my love for writing started during my school days.
It was the thrill of crafting stories and expressing my thoughts that captured my heart.
When I was 22, I decided to take a leap and emigrate to Israel, where I joined the military and became a military blogger in the Israeli Army.
Joining the IDF was a pivotal moment in my life. I was finally able to turn my passion for writing into a job, a very badly paying one, but a job nonetheless.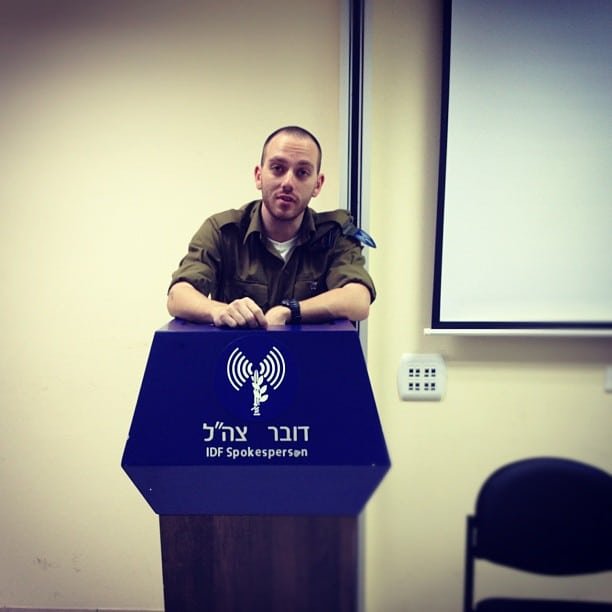 My job in the military was essentially to go out in the field to visit different units and find interesting and special stories that showcase the many different sides of the military. From the newest technological advancements to all-Muslim units (barely anyone knows that a surprisingly large number of Muslim Arabs volunteer for military service in Israel) that work as trackers, I got to cover it all and hone my skills as a blogger in the process.
The experience I gathered during my service, helped me to land a job as a breaking news reporter at i24news.tv, Israel's first tri-lingual international news station. And that's when my writing skills and understanding of good content really started to take off.
I was lucky enough to have an incredibly skilled editor, who was a former White House correspondent for the Associated Press. She was instrumental in shaping my skills as a writer, which largely happened through a very rigorous and painful process of completely ripping my writing apart.
This definitely wasn't fun at first, but it taught me to be very critical of my own work and to keep reworking and polishing everything until it was perfect.
I spent almost 5 years at i24news and went through countless long nights and tough shifts covering the advancement of the Islamic State throughout the Middle East, multiple terror waves in Israel, and a few wars as well.
As much as I loved this very tough job, things changed in my head after I became a father. I realized that my meager salary as a journalist is not enough to support a family, let alone build wealth and become financially independent.
I knew there had to be more, so I started exploring different ways to make money online. I took a bunch of different courses that were big at the time (this was 2014) and tried my hands at drop shipping. I had some success and made a bit of money but it never really clicked for me and I was far too busy to properly dedicate my time to this side hustle (or at least that's what I thought).
At this point, I was working full-time in the news, raising two kids, and I started a business as a translator and voice actor. (If you flew on a plane during 2014-2015 and saw the German version of The Water Diviner with Russel Crowe, you actually may have heard my voice 😄)
A New Chapter
My journey took a turn when I discovered affiliate marketing. It felt like the missing piece to my puzzle, so I began to experiment with different strategies. Within just eight months of starting, I had made over $100,000 in affiliate commissions. I couldn't believe it.
Quick Fact: In less than a year, I went from being an aspiring writer and reporter to a successful six-figure affiliate marketer. It's been an incredible ride, and I'm excited to share my knowledge and experiences with others who are looking to break free from the 9-5 grind.
My Success Story
Affiliate marketing has transformed my life. I'm now able to do what I love, write, and earn a significant income from it. I've managed to drive close to $1,000,000 in sales for the brands I promote, and I'm eager to help others achieve similar success.
This blog is a testament to my journey and a platform where I share the tips, tricks, and strategies that have worked for me. My hope is that my story can inspire and empower others to take control of their lives and find success in the world of affiliate marketing.
The Future Is Bright
As I continue to grow and learn, I'm excited about what the future holds. I'm committed to helping others on their own journey, and I'm thrilled to have you along for the ride.
So, if you're ready to take the next step and start building your own affiliate marketing empire, I'm here to help. Let's do this together!